Naha Port Today
Naha Port is located on Okinawa Island, some 600km southwest of mainland Japan in the middle of the East China Sea.
Okinawa Prefecture has a population of approximately 1.43 million (according to the 2015 national census) and the natural and geographical characteristics of a subtropical island.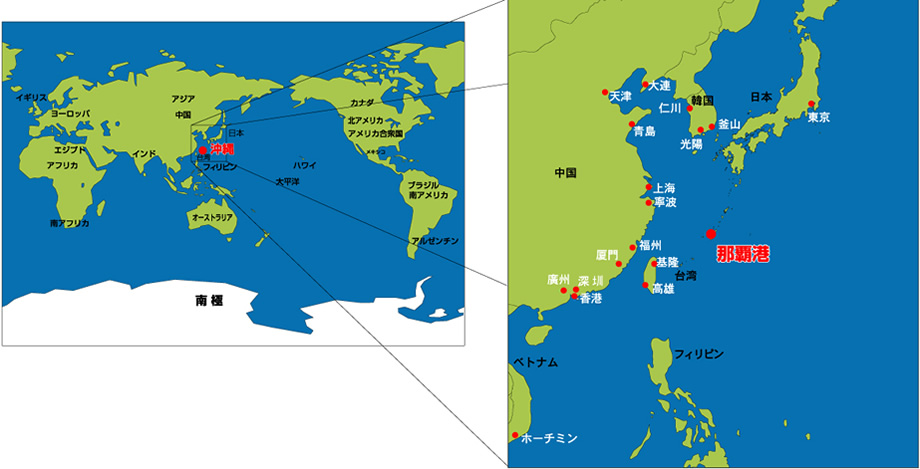 Four Terminal Areas
Naha Port is divided into four terminal areas: the Naha Wharf, Tomari Wharf, Shinko Wharf, and Urasoe Wharf areas.
Each wharf area accommodates certain types of vessels, as listed below.
Naha Wharf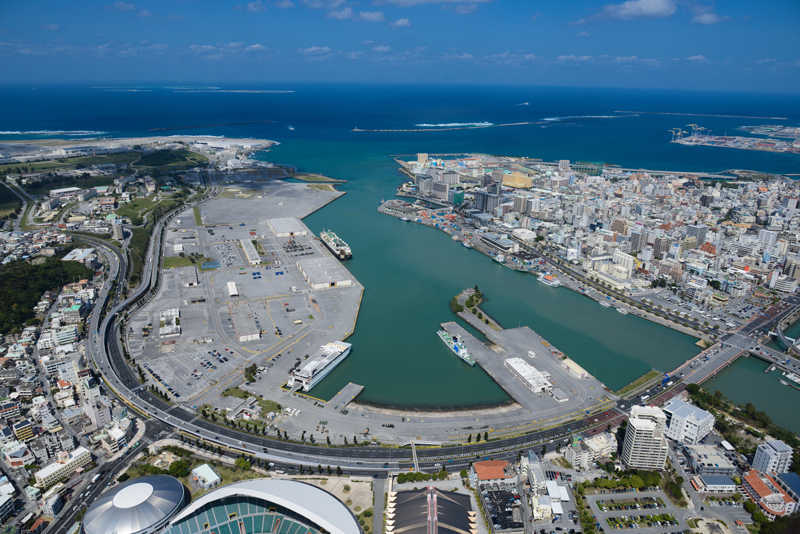 Wharf name
Wharf name (Maximum depth -9m)
Main vessel types
Ferries to Kagoshima, sightseeing boats
Tomari Wharf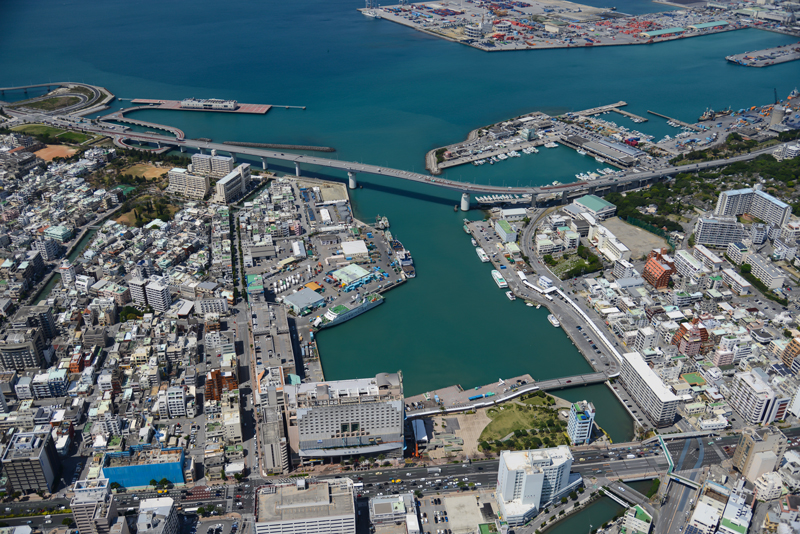 Wharf name
Tomari Wharf (Maximum depth -9m)
Main vessel types
Ferries to nearby islands, passenger ships
Shinko Wharf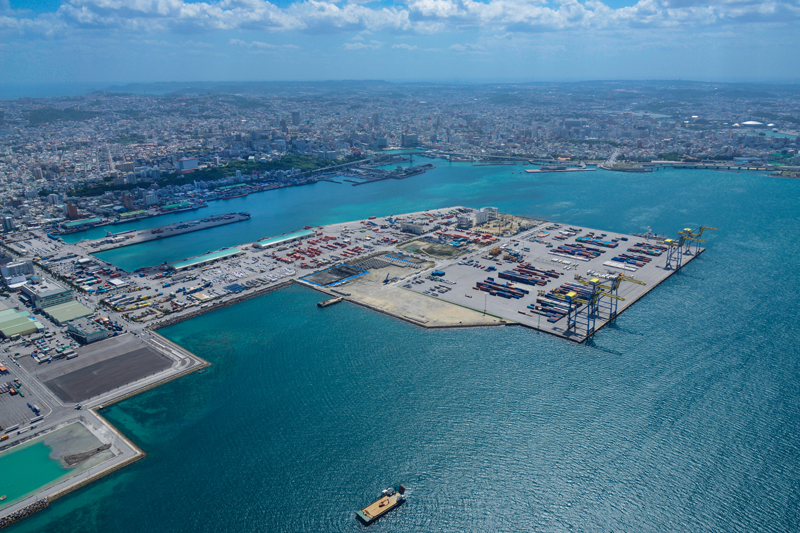 Wharf name
Shinko Wharf (Maximum depth -15m)
Main vessel types
International container ships, passenger ships, RORO ships, and cargo trampers
Urasoe Wharf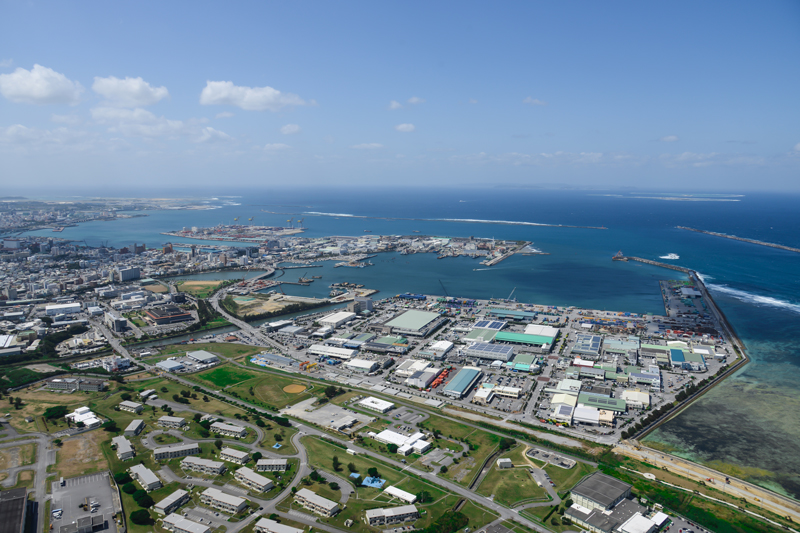 Wharf name
Urasoe Wharf (Maximum depth -9m)
Main vessel types
RORO ships, and cargo trampers